Gaby Bedetti married a poet she met at a literature conference in Louisville, and together they raised a couple of kids. Henri Meschonnic's American translator, she has published in such journals as Off the Coast, Italian Americana, The Voices Project, and Poet Lore. For the past four years she has written a poem a day in June for her town's poetry blog http://lexpomo.com/. When she is not teaching at Eastern Kentucky University, she hikes, takes photos, plants trees, and sings in several choirs.
Bill Brown is the author of ten poetry collections and a textbook. New work appears or is forthcoming in Tar River, Atlanta Review, Potomac Review, Worcester Review, Evening Street Review, Cumberland River Review, Louisville Review, Southern Poetry Review, and Columbia University Journal, among others.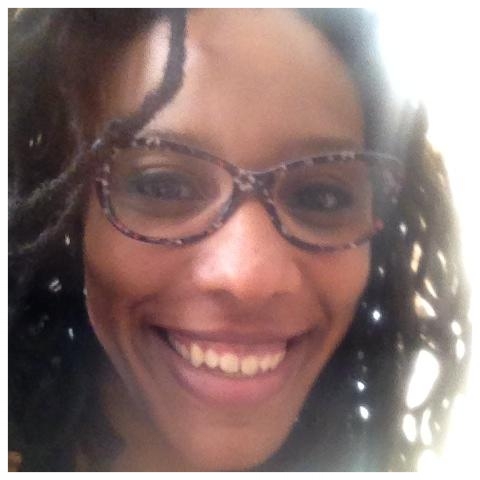 Kaneia Crumlin is a native Washingtonian who still lives in Washington, DC with her hubs, Chandler, and their two cubs, Britton (2.5yrs-old) and Elle (16mos). She holds an MFA in Creative Writing from American University and enjoys the daily adventure of being a work-at-home-mom. She can be reached at kmcreativeconsulting@gmail.com.
Shelby Dale DeWeese grew up on a farm in Kentucky, but currently lives and writes in California. She earned her MFA at the University of San Francisco, and her poems have appeared in such publications as Jet Fuel Review, Rust + Moth, and Rag Queen Periodical. When she's not writing, she and a former pirate captain encourage elementary school students to write original stories at 826 Valencia. Find her online at shelbydaledeweese.com.
James R. Davidson is a poet and activist living in Fairfield, Iowa. His style exemplifies a metamodern approach to transcendentalism — a style from which he explores the intersections of queerness, spirituality, and ecology. James is a BFA in Creative Writing student at Maharishi University. He is also the founding editor-in-chief of the university's literary magazine, Metafore.
Shannon Dougherty is a poet living in Corpus Christi, on the Texas Gulf Coast. She has lived in Dallas, Austin, Arizona, and Montana and received degrees in English and creative writing from SMU and the University of Texas at Austin. In her years of writing (and not writing) she has published poetry, fiction, and academic prose. She has been an editor, book buyer, library reference clerk, and preschool teacher. Her work has appeared in Acorn, Modern Haiku, and The Chaffin Journal.
Courtney DuChene is a screenwriter, poet, and fiction writer from Moorhead, MN. She has been previously published in the anthologies, America's Best Emerging Poets, Minnesota's Best Emerging Poets, and Pennsylvania's Best Emerging Poets,The Blue Route, and The Lantern: Ursinus College's Literary Magazine. She is also the recipient of the Ursinus College Creative Writing Award, the Alfred L. Creager Prize in Creative Writing, and a 2015 Scholastic Arts and Writing Award Gold Medal.
Madeleine Gallo is currently a first year MA student at Wake Forest University. Her work has appeared in Susquehanna Review: Apprentice Writer, Fermata, Sun and Sandstone, Belle Reve Literary Journal, The Pylon, Sigma Tau Delta Review, Into the Void, Litro, and Rattle. After graduation, she plans to pursue a PhD in Contemporary American Poetry.
A writing assistant at the College of Southern Nevada, Las Vegas, John Garmon's poems have been in Southern Poetry Journal, Southern Humanities Review, Radius, Commonweal, Paradise Review, Prairie Schooner, Quartet, Ploughshares, and other places.
Lois Marie Harrod's 16th and most recent collection Nightmares of the Minor Poet appeared in June 2016 from Five Oaks. She is continually published in literary journals and online ezines from American Poetry Review to Zone 3. Visit her online work at www.loismarieharrod.org
James Croal Jackson is the author of The Frayed Edge of Memory (Writing Knights Press, 2017). His poetry has appeared in Columbia Journal, Hobart, FLAPPERHOUSE, and elsewhere. He edits The Mantle from Columbus, Ohio. Find more at jimjakk.com.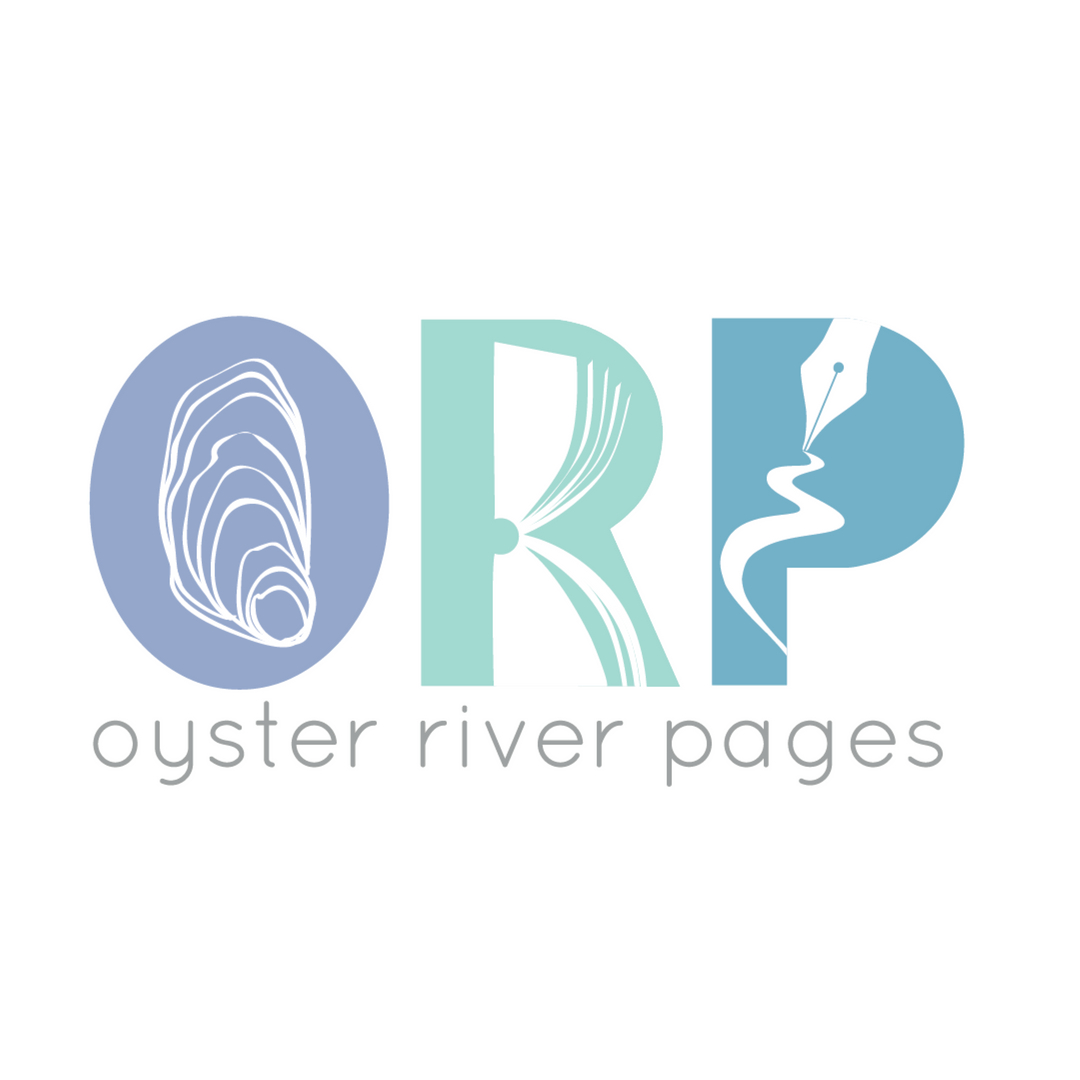 Clyde Kessler lives in Radford, Virginia with his wife Kendall and their son Alan. A long while back they added an art studio to their house and named it Towhee Hill. In 2017, Clyde's book of poems Fiddling At Midnight's Farmhouse was published by Cedar Creek. Kendall illustrated the book.
David Krausman was born and raised in southern California where he found poetry in the depths of an engineering university. He went on to receive his MFA in Poetry from Chapman University, where he currently works supporting Wilkinson College of Arts, Humanities, and Social Sciences.
Pat M. Kuras has published poetry in Crab Creek Review, Nerve Cowboy, Prison Renaissance and Writing In A Woman's Voice. Her poetry books are: HOPE: NEWFOUND CLARITY (2015) and INSOMNIAC BLISS (2017), both from IWA Publishing Services.
Mare Leonard lives in an old school house overlooking The Rondout Creek. Away from her own personal blackboard, she teaches through the Institute for Writing and Thinking and the MAT program at Bard College. She has published four chapbooks of poetry and a new one, The Dark Inside the Hooded Coat, will be published shortly at Finishing Line Press.www.mareleonard.com
Marissa McNamara teaches English composition and creative writing at Georgia State University and in local Atlanta prisons. She is also a contributing poetry editor for The Chattahoochee Review. Her work has appeared in several publications, including the anthologies On Our Own and My Body My Words and the journals RATTLE, Assisi, Melancholy Hyperbole, StorySouth, Future Cycle, The Cortland Review, and Amsterdam Quarterly. Marissa lives in Atlanta with her three crazy dogs, one very patient boyfriend, and a flock of pink plastic flamingos.
Heather McNaugher is the author of System of Hideouts and two poetry chapbooks, Panic & Joy and Double Life. She teaches at Chatham University, where she is poetry editor of The Fourth River.
Jessica (Tyner) Mehta is a Cherokee poet and novelist. She's the author of seven collections of poetry including the forthcoming Savagery, the forthcoming Constellations of My Body, the forthcoming Drag Me Through the Mess, as well as Secret-Telling Bones, Orygun, What Makes an Always, and The Last Exotic Petting Zoo as well as the novel The Wrong Kind of Indian. She's been awarded numerous poet-in-residencies posts, including positions at Hosking Houses Trust and Shakespeare Birthplace Trust in Stratford-Upon-Avon, England, Paris Lit Up in France, and the Acequia Madre House in Santa Fe, NM. Jessica is the recipient of a Barbara Deming Memorial Fund in Poetry. She is the owner of a multi-award winning writing services business, MehtaFor, and is the founder of the Get it Ohm! karma yoga movement. Visit Jessica's author site at www.jessicatynermehta.com.
Steve is a poet and essayist living in Saint Paul, MN where he is a candidate in Hamline University's MFA program and a poetry editor for Red Bird Chapbooks.
Kendra Mills grew up on the island of Martha's Vineyard and graduated from the American University of Paris in 2017. Her poetry has been published in Glacial Erratic, Junto Magazine, and the Flagler Review.
Daniel Pravda is a teacher, musician and hiker. His work has recently appeared in Aji, American Dissident, Apricity, Cedar Creek Review, Dead Mule, Jazz Cigarette, Hamilton Stone Review, Poetica, and Vine Leaves. He teaches at Tidewater Community College in Chesapeake, VA and also fronts a band called The Dunes (www.thedunes.us).
Penelope Scambly Schott's most recent books are BAILING THE RIVER and SERPENT LOVE: A MOTHER-DAUGHTER EPIC. Forthcoming is HOUSE OF THE CARDAMOM SEED.
Carla Schwartz is a poet, filmmaker, photographer, and blogger. Her poems have appeared in Aurorean, ArLiJo, Eyedrum Periodically, Fourth River, Fulcrum, Bluefifth, Common Ground, Cactus Heart, Leveler, Long Island Review, Mom Egg, Submittable, Switched-on Gutenberg, Gyroscope, Mojave River, Naugatuck River, Paddock, Solstice, SHARKPACK, Triggerfish, Sweet Tree, Varnish, Weatherbeaten, and Ibbetson Street, among others. Her poem Gum Surgery was anthologized in City of Notions, A Boston Poetry Anthology. Her second collection of poetry, Intimacy with the Wind, is available from Finishing Line Press or Amazon.com. Find her debut collection, Mother, One More Thing (Turning Point, 2014) on Amazon.com. Her CB99videos youtube channel has 1,700,000+ views. Learn more at carlapoet.com, or wakewiththesun.blogspot.com or find her @cb99videos.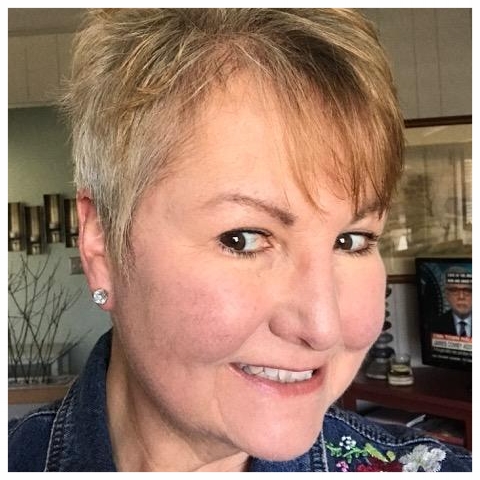 Roseann St.Aubin is a freelance writer, poet and master gardener living in Port Washington, Wisconsin. She had careers in journalism, city government and school public relations before retiring in 2012. Her work has been celebrated by the Wisconsin Fellowship of Poets, the Lakefly Writers Conference and has appeared in the Blue Heron Review. Roseann is working on her first chapbook. She is on Twitter @portgirl803 and on Instagram as roseannstaubin.
Paige Szmodis is a writer from Bethlehem, PA and recent graduate from Ursinus College with a Bachelor of Arts in English and Gender & Women's Studies with a minor in Creative Writing. At Ursinus, her work has been previously published in The Lantern Literary magazine.
Daryl Sznyter is the author of Synonyms for (OTHER) Bodies (New York Quarterly Books). Her poetry has been nominated for a Pushcart Prize, and has been published or is forthcoming in Harpur Palate, Poet Lore, Folio, Gravel, Phoebe, Best American Poetry Blog, and elsewhere. She received her MFA from The New School. She currently resides in Northeastern Pennsylvania, where she works as an SEO Analyst. To learn more, visit darylsznyter.com.website: darylsznyter.com facebook: facebook.com/darylsznyterpoet author central: amazon.com/author/darylsznyterpoet
Matthew Vetter's poems have appeared in regional and national literary journals including Midwest Quarterly, American Life in Poetry, The Louisville Review, and The Journal of Kentucky Studies. He is the author of a chapbook of poems, Kentucky Lullaby (Finishing Line Press, 2018). A Pushcart Prize and AWP Intro Award nominee, Vetter was the 2009 winner of the Danny Miller Memorial Award. He teaches in the English department at Indiana University of Pennsylvania.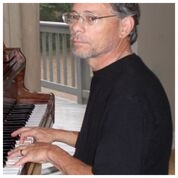 Michael J. Brien, a graduate of the Iowa Writers' Workshop, teaches creative writing fiction and non-fiction workshops at Southern New Hampshire University (SNHU). He is past editor of Amoskeag, SNHU's literary magazine, and has published nearly 100 stories in small literary magazines and e-zines since 1975. His first publication was "Mushrooms," a foray into magic realism. Michael is a long-time member of New Hampshire's Writers' Project. He also writes and performs his own compositions on guitar and piano; this year he celebrates 50 years as songwriter/singer/guitarist.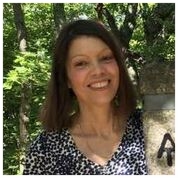 Jill Caugherty has worked in the high tech industry for over two decades in positions ranging from software development to marketing and product management. She is currently a Senior Product Manager in Research Triangle Park, NC. She received a B.S. in Computer Science from Stanford University, an M.S. in Computer Science from Rensselaer Polytechnic Institute, and an MBA from the University of North Carolina at Chapel Hill. Creative writing has been her passion since she was a child, and in her free time, she devotes herself to the craft. Her debut story was published in the April edition of 805Lit, and she recently completed a historical/literary novel. She lives in Raleigh, NC with her husband and daughter.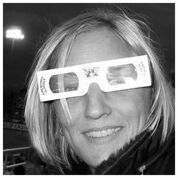 Martha Clarkson manages corporate workplace design in Seattle. Her poetry, photography, and fiction can be found in monkeybicycle, Clackamas Literary Review, Seattle Review, Alimentum, Hawaii Pacific Review. She is a recipient of a Pushcart Nomination, and is listed under "Notable Stories," Best American Non-Required Reading for 2007 and 2009. She is recipient of best short story, 2012, Anderbo/Open City prize, for "Her Voices, Her Room." Her work can be viewed at www.marthaclarkson.com.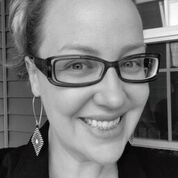 Jenny Ferguson is Métis, an activist, a feminist, an auntie, and an accomplice with a PhD. She believes writing and teaching are political acts. BORDER MARKERS, her collection of linked flash fiction narratives, is available from NeWest Press. This story was shortlisted for the Knudsen Fiction Contest in 2017. You can find Jenny online at @jennyleeSD and www.jennyferguson.ca.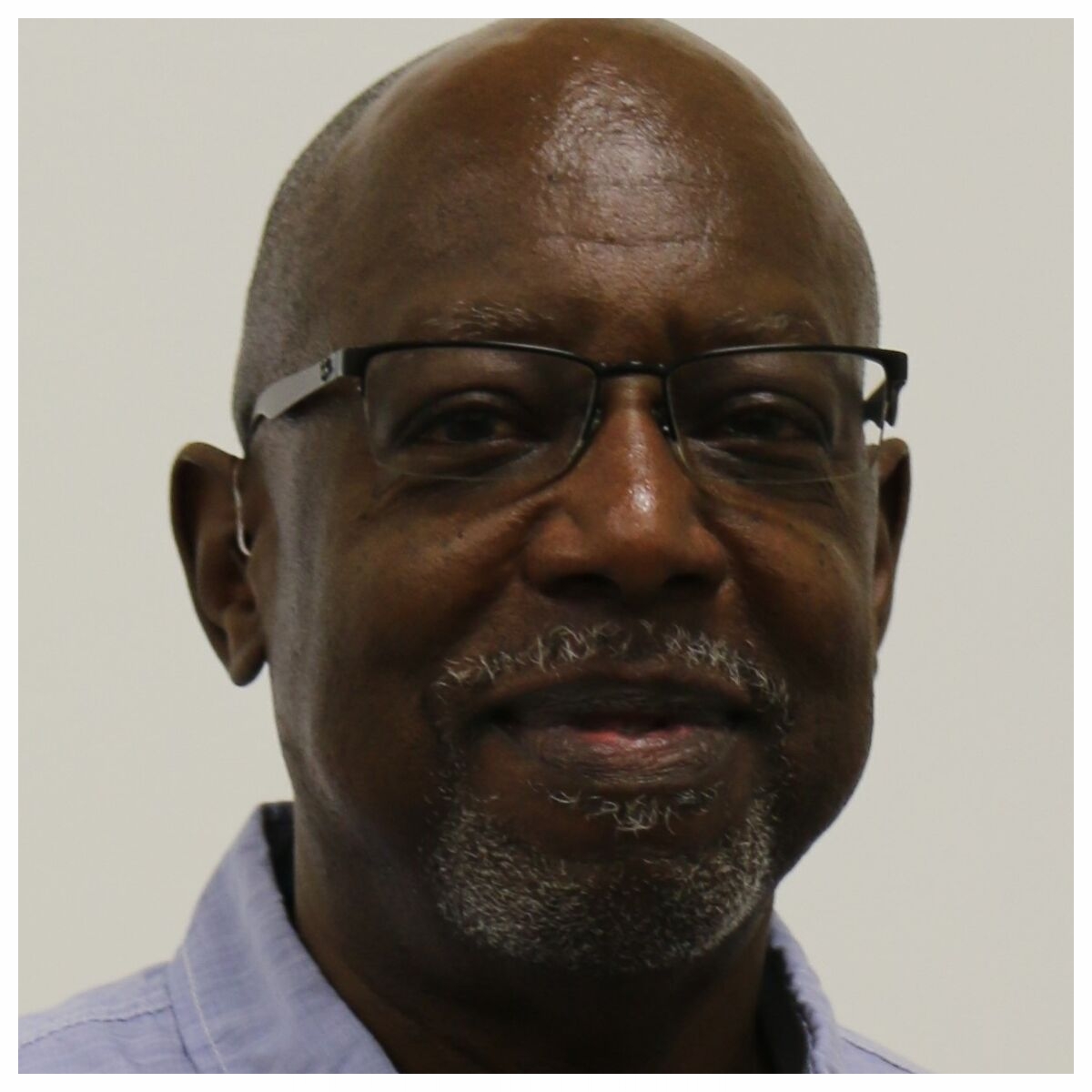 In 2008 Ron L. Dowell retired from a career in healthcare and law enforcement public service with Los Angeles County. He holds two Master's degrees from California State University Long Beach. He joined the Independent Writers of Southern California and PEN Center USA and, in June 2017, he received the UCLA Certificate in Fiction Writing. Ron is working on Stones Refused, a collection of stories that show how people find hope and even joy in lives where basic needs are sometimes hard to meet. He is currently a PEN America Emerging Voices Fellow.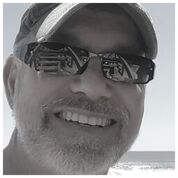 Bill Gaythwaite is on the staff of the Committee on Asia and the Middle East at Columbia University. His short stories have appeared inSubtropics, Grist, Alligator Juniper, Superstition Review, Lunch Ticket, and elsewhere. Bill's work can also be found in the anthologies Mudville Diaries: A Book of Baseball Memories and Hashtag Queer: LGBTQ+ Creative Anthology, vols. 1 and 2.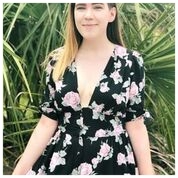 Kara Goughnour is a queer writer and documentarian currently unpacked in Pittsburgh, Pennsylvania. She is the 2018 winner of the Gerald Stern Poetry Award and has work published or forthcoming in Pamplemousse Literary Magazine, Pittsburgh Post-Gazette, and Girls/Girls/Girls! Zine. Twitter: kara_goughnour Website: karagoughnour.com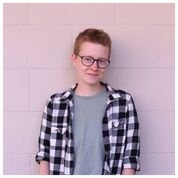 Ari Koontz is a queer nonbinary artist with a degree in creative writing from Western Washington University. In poetry and prose, Ari grapples with identity, truth, and the sheer beauty of the universe, and is particularly fascinated by birds, stars, and other forms of light. You can find more of Ari's work at http://arikoontz.com or follow them on Twitter @paigerailstones.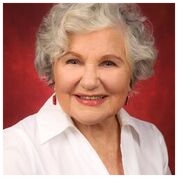 Since 2008, the author has published thirteen short stories in literary journals. Of those stories, four received recognition or prizes and one a fellowship to a writers' conference. Her debut literary fiction novel, THE HEART TO KILL, was released November 2016 by SFA Press. A second novel is in the works.
Bill Pruitt is a fiction writer, storyteller, poet, and Assistant Editor with Narrative Magazine. His short stories appear in recent issues of Crack of the Spine Literary Magazine, Indiana Voice Journal, Midway Crack of the Spine Literary Magazine, Indiana Voice Journal, Midway and Hypertext. He has published poems in such places as Ploughshares, Anderbo.com, Off Course, Stone Boat, Otis Nebula, Literary Juice, Visitant and Cottonwood. He has two chapbooks with White Pine and FootHills; and the self-published Walking Home from the Eastman House. He has performed his original story, "Two Kinds of Fear," a documented telling of the lives of Susan B. Anthony and Frederick Douglass at various venues in Rochester. He taught English to non-native speakers for 26 years. He and his wife Pam live in Rochester and have a daughter, a son and two grandchildren.
Stephanie Rael divides her free time between reading, writing, eating cheese, and delighting in the antics of squirrels and other small rodents. She has a fondness for Central/Eastern European and Russian literature and two of her favorite authors are Fyodor Dostoevsky and Witold Gombrowicz. Stephanie resides in Boise, Idaho, USA. Her work can be viewed at http://stephaniecrael.wixsite.com/stories.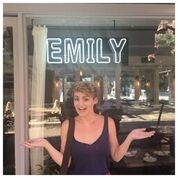 Emily Shue is a recent graduate of Ursinus College. She has previously been published in The Oswald Review and Pennsylvania's Best Emerging Poets.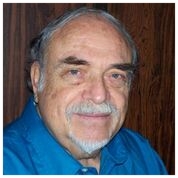 An east coast expatriate retired from college/university teaching, I divide my domestic life between Hot Springs, Arkansas, and Chicago, Illinois. A double handful of prose works and about 600 of my poems adorn the pages of 100+ journals and anthologies here and abroad. Hawk Publishing Group published my The Complete Lost Poems: A Selection.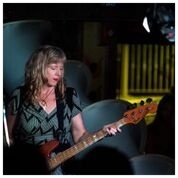 Katherine Sinback's work has appeared in The Rumpus, daCunha, Gravel, Clackamas Literary Review, The Hunger Journal, Writers Northwest, and Edging West. She publishes her zineCrudbucket and writes two blogs: the online companion to Crudbucket, and Peabody Project Chronicles 2: Adventures in Pregnancy After Miscarriage. Crudbucket was featured in the 2007 Multnomah County Library "Zinesters Talking" series and was included in the 2016 Alien She exhibit at the Pacific Northwest College of Art. Born and raised in Virginia, Katherine lives in Portland, Oregon with her family. She can be found on Twitter @kt_sinback. Links to blogs: Crudbucket: http://ktcrud.blogspot.com. Peabody Project: http://peabodyproject2.blogspot.com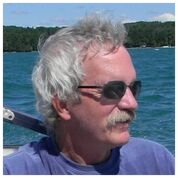 Phillip Sterling is the author of a collection of short fiction, In Which Brief Stories Are Told, two poetry collections, And Then Snow and Mutual Shores, and four chapbook-length series of poems. New stories have appeared recently in Pacifica Review, Permafrost, Fiction Southeast, Cloudbank, Temenos, Third Wednesday, and The Best Small Fictions 2017.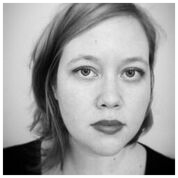 Caroline Swicegood is an American writer and educator currently living in southern Germany; previously, she spent several years living in Istanbul, Turkey. Her fiction has appeared in over a dozen literary journals, including most recently Foliate Oak and Cleaver Magazine, and her nonfiction has appeared in Compose Journal and the Literary Bohemian.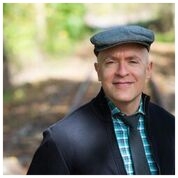 Yermiyahu Ahron Taub is the author of Prodigal Children in the House of G-d (2018) and six books of poetry, including A moyz tsvishn vakldike volkn-kratsers: geklibene Yidishe lider/A Mouse Among Tottering Skyscrapers: Selected Yiddish Poems (2017). Tsugreytndik zikh tsu tantsn: naye Yidishe lider/Preparing to Dance: New Yiddish songs, a CD of nine of his Yiddish poems set to music, was released in 2014. Taub was honored by the Museum of Jewish Heritage as one of New York's best emerging Jewish artists and has been nominated four times for a Pushcart Prize and twice for a Best of the Net award. With Ellen Cassedy, he is the recipient of the 2012 Yiddish Book Center Translation Prize for Oedipus in Brooklyn and Other Stories by Blume Lempel (Mandel Vilar Press and Dryad Press, 2016). His short stories have appeared in Hamilton Stone Review, Jewish Fiction .net, The Jewish Literary Journal, Jewrotica, Penshaft: New Yiddish Writing, and Second Hand Stories Podcast, among other publications. Please visit his website at www.yataub.net.



Matthew Bukowski is a writer living in Arlington, VA. He recently received his MFA from American University in Washington, DC. He tweets (badly) from @CheeseBurgowski.
Louise DeSalvo began the MFA Memoir Program at Hunter College where she was the Jenny Hunter Endowed Scholar. She has published the memoirs Vertigo (winner of the Gay Talese Prize), Breathless, Adultery, Crazy in the Kitchen, On Moving, and, recently, The Art of Slow Writing and Chasing Ghosts: A Memoir of a Father, Gone to War. The House of Early Sorrows: A Memoir in Essays is forthcoming from Fordham University Press in Spring 2018. She was working on a memoir about cancer when she passed away in October 2018.
Minna Dubin is a writer, performer, and educator. She is the founder of #MomLists, a Bay Area literary public art project. Her work has been featured in Parents, MUTHA Magazine, Huffington Post, and various literary magazines. When not chasing her toddler in circles around the dining room table, she is eating chocolate in the bathroom while texting. You can follow her work on Instagram: @momlists Facebook: Facebook.com/momlists.
Robert D. Kirvel, a Ph.D. in neuropsychology, is a Pushcart Prize (twice) and Best of the Net nominee for fiction. Awards include the Chautauqua 2017 Editor's Prize, the 2016 Fulton Prize for the Short Story, and
a 2015 ArtPrize for creative nonfiction. He has published in the UK, New Zealand, and Germany; in translation and anthologies; and in two dozen U.S. literary journals, such as Arts & Letters. A collection of 22 interrelated stories, Predisposed, is slated for publication in London during 2018. Most of his literary works are linked at https://twitter.com/Rkirvel.
Madison Larimore is a writer, editor, and writing consultant, as well as an English major with a
concentration in creative non-fiction at the University of Nebraska at Omaha. Some of her writing can be found in Midnight Circus, Journey Literary Magazine, and 13th Floor Magazine. She was awarded the John J. McKenna fellowship and the Fund for Undergraduate Scholarly Experiences grant in 2018 for her creative non-fiction project, HumanKind, which you can learn more about at humankind.blog.
Rachel Laverdiere is a language instructor and writer living on the Canadian prairies. Her poetry, fiction and creative nonfiction pieces are published in over twenty journals, including The New Quarterly, filling Station and FreeFall Magazine. Rachel's flash fiction story was shortlisted for the Geist 2015 Short Long-Distance Writing Contest. Find more of her writing at www.rachellaverdiere.com or on Twitter @r_laverdiere.
Jessica Santala is an adjunct faculty member at Bemidji State University where she teaches writing
classes. She has her MFA in creative writing from Minnesota State University, Mankato and is currently working on a collection of essays about family, homelessness, and drug culture in her youth.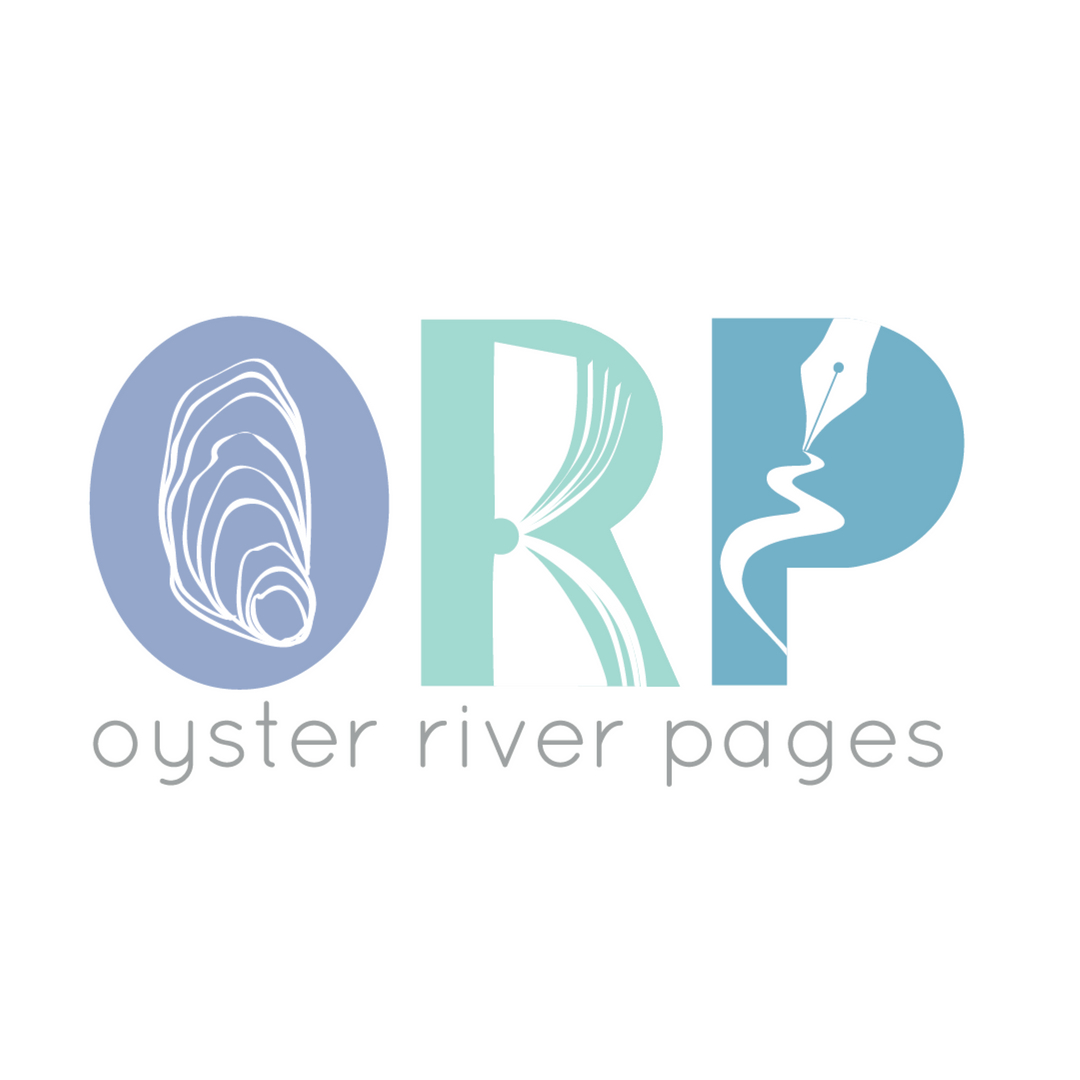 Brian Michael Barbeito is a Canadian writer and photographer. Recent work appears at Fiction International and CV2 The Canadian Journal of Poetry and Critical Writing.
Lisa Alexander Baron is the author of four poetry collections, including While She Poses (Aldrich P, 2015), prompted by photography, sculpture, and visual art. Her poems appear in Chautauqua, Confrontation, Fourth River, Potomac Review, and Philadelphia Stories. She is an MFA in Poetry graduate of Vermont College of Fine Arts and teaches advocacy in writing and speech at Lehigh County Community College and Lasalle University in Philadelphia
Janelle Cordero is an interdisciplinary artist and educator living in the seventh most hipster city in the U.S. Both her writing and her paintings are sparse narratives that emphasize the disconnected nature of the human condition. Her writing has been published in dozens of literary journals, including Harpur Palate and The Louisville Review, while her paintings have been featured in venues throughout the Pacific Northwest. Her debut poetry collection, Two Cups of Tomatoes, was published in 2015, and her chapbook with Black Sand Press is forthcoming in 2018. Janelle's artistic priority is to collaborate with other creators to push for social and political change. Stay connected with Janelle's work on Instagram (@janelle_v_cordero) and on her website at www.janellecordero.com.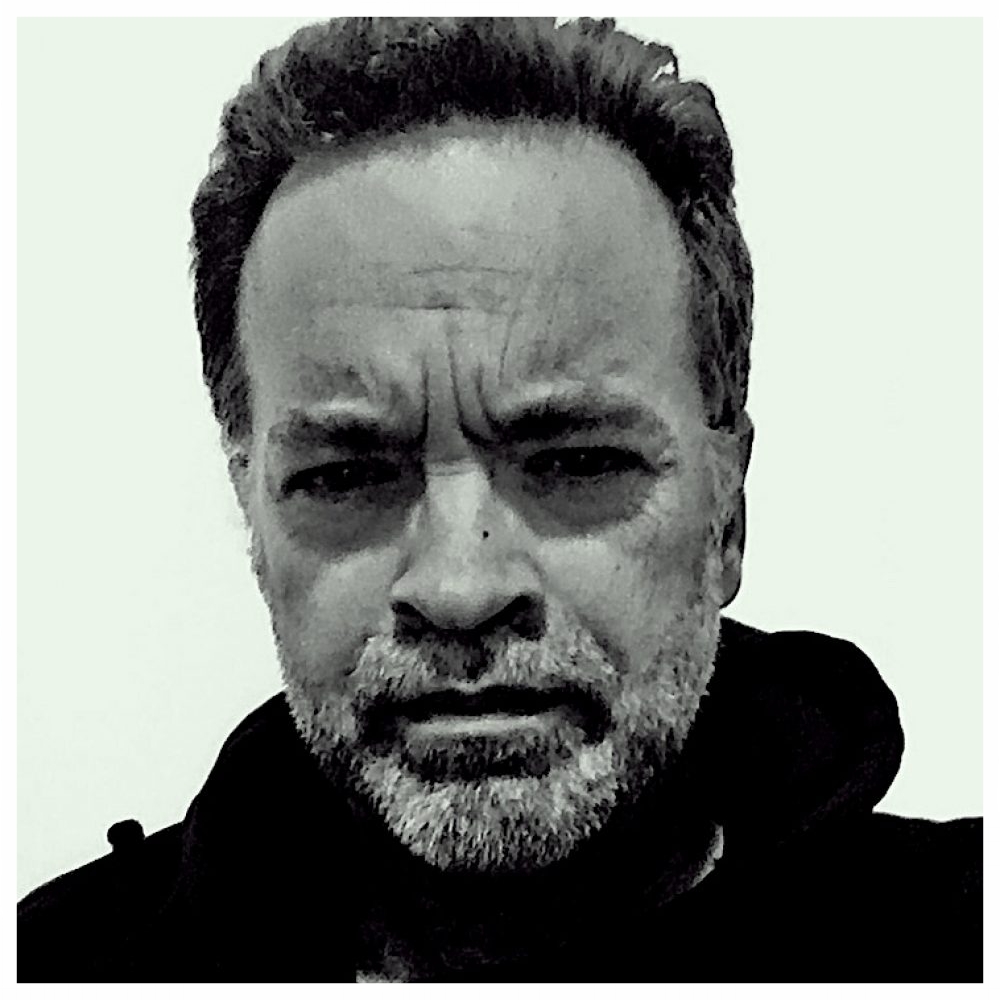 Alfred Eaker is the author of the upcoming novel: "Brother Cobweb," which will be published in 2019. He is a prolific fine arts painter (having attended John Herron School Of Art), performance artist, independent filmmaker, and film critic (for 366 Weird Movies) with both a Bachelors and Masters degree in theological studies. Eaker currently resides and works in Gresham, Oregon where he performs Brother Cobweb at the House Of Shadows. You can find his art, writings, brief history, and contact information on his website: https://alfredeaker.com
Stephanie Flood was born in the Philippines in destitute poverty. Her birth name was "Desiree Maru." She was adopted when she was two years old and her named changed to Stephanie Flood. She grew up in the Midwest, in the United States. Her difficult, transracial journey in the Stats has shaped her into the recycled mixed media artist, writer and librarian that she is now. Stephanie's first poem was published in a literary magazine in high school. Now a Pushcart Prize Nominee (2015) with an MFA in Creative Writing, her local articles have been published in the Flagstaff Live, the Noise, and the Daily Sun. Fiction stories, mixed media art and essays have been featured in literary places including Helen Presents, the Sonder Review, Third Flatiron Anthologies, the Story Shack, Foliate Oak Literary Magazine, Storm Cellar, the Healing Muse, and On the Rusk. Stephanie's adoptee media has been presented at conferences like AdopTree Project: Exploring Asian Adoption Narratives (2012); her autobiographical MFA multimedia thesis was published in 2014, and most recently, an autobiographical essay was featured this October (2017) at InterCountry Adoption Voices, in efforts to raise awareness of today's growing orphaned crises, international adoption challenges and the impacts of socio-economic issues.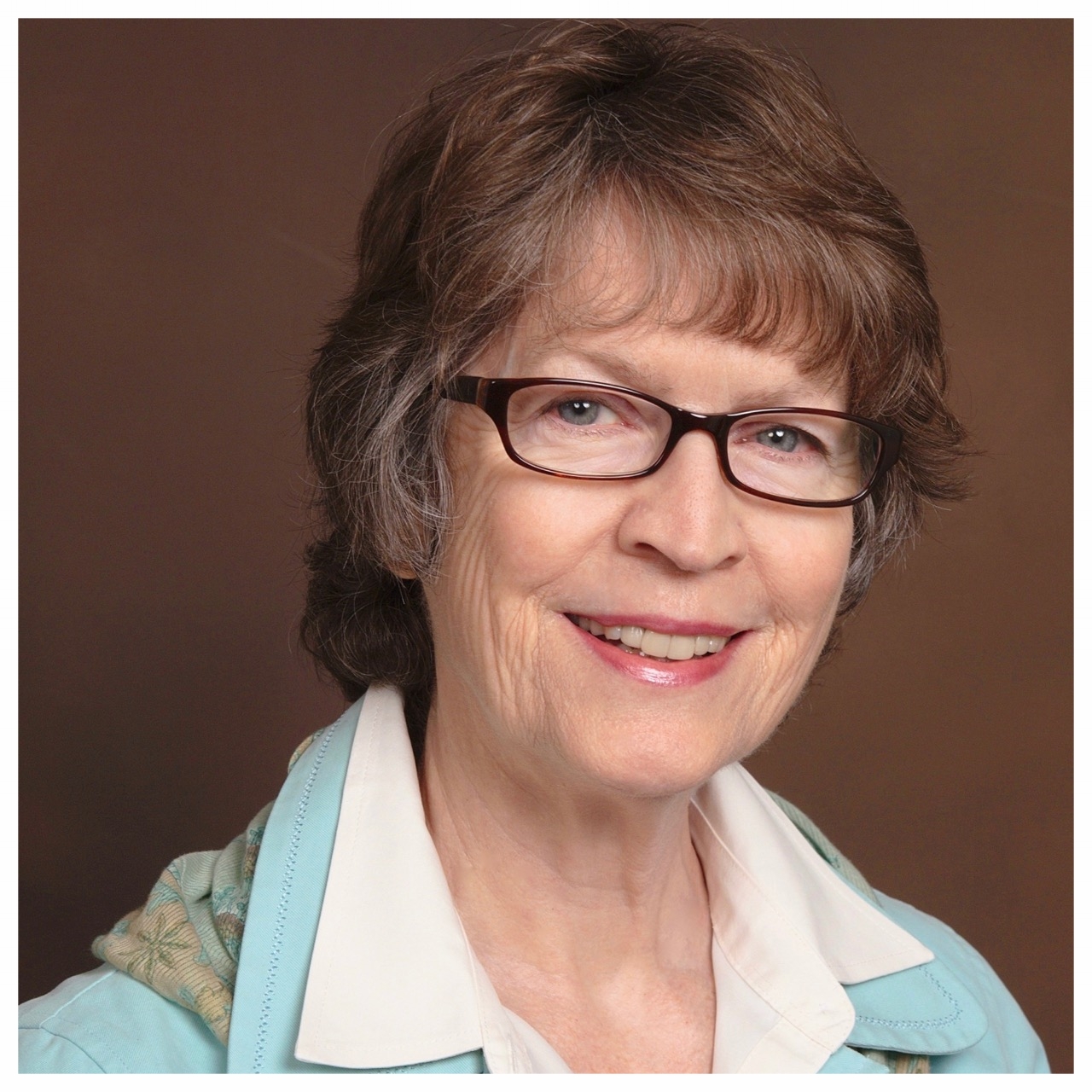 Sandy Fry is a writer, photographer, traveler, retired computer analyst, and lifetime art student.
Past publications include Minerva Rising, Number One, a "My Turn" essay in the AARP Bulletin, the regional SCBWI newsletter Borderlines, and photographs in Minerva Rising and The Longleaf Pine.
Her blog, HoarderComesClean.wordpress.com, tracks adventures in art, travel, and downsizing.
Michael Hower is a photographer from Central Pennsylvania where he resides with his wife and two boys. His experience with digital photography began five years ago. Over that time, he has amassed a resume of over a hundred exhibitions and publications. His work has been featured in shows at the Pennsylvania State Museum, PA; Biggs Museum of Art, DE; Masur Museum of Art, LA; Marshall University, WV; and the Fitton Center for Creative Arts, OH. Current projects include documenting abandoned prisons and he his working on show of graffiti landscapes for the Art Association of Harrisburg in 2019.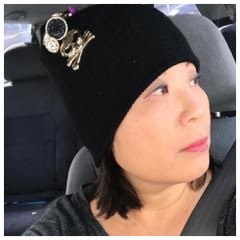 Insecure artist to one
mother to three
burned out lawyer to all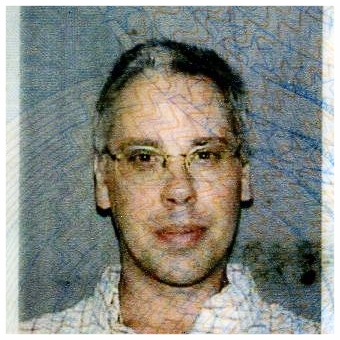 A resident of NY, Stephen Mead is an Outsider multi-media artist and writer. Since the 1990s he's been grateful to many editors for publishing his work in print zines and eventually online. He is also grateful to have managed to keep various day jobs for the Health Insurance. In 2014 he began a webpage to gather links of his poetry being published in such zines as Great Works, Unlikely Stories, Quill & Parchment, etc., in one place: Poetry on the Line, Stephen Mead For links to his other media (and even merchandise if you are interested) please feel free to Google Stephen Mead Art.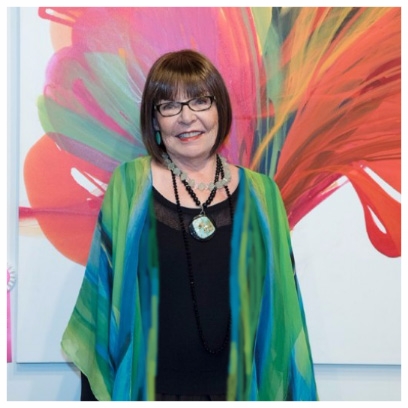 Over four decades Bette Ridgeway has exhibited globally with 80+ prestigious venues, including: Palais Royale, Paris and Embassy of Madagascar. Awards include Top 60 Contemporary Masters and Leonardo DaVinci Prize. Mayo Clinic and Federal Reserve Bank top Ridgeway's permanent collections. Books include: International Contemporary Masters and 100 Famous Contemporary Artists.
In 2017, Schalk received her MFA in Studio from the School of the Art Institute of Chicago. Today, she is a hybrid visual artist and writer. She continues to exhibit her artwork throughout the United States, and she also publishes her poetry in national and international literary journals. For more information, please visit her website at www.erinschalk.com.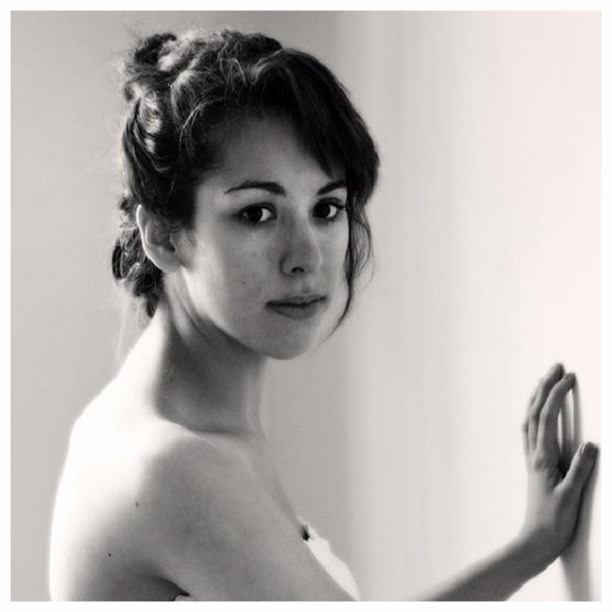 Christine Stoddard has presented her artwork at the New York Transit Museum, the Queens Museum, the Poe Museum, the Ground Zero Hurricane Katrina Museum, Annmarie Sculpture Garden, and beyond. She is the author of Water for the Cactus Woman (Spuyten Duyvil Publishing) and the founder of Quail Bell Magazine.
Alex lives in Minneapolis.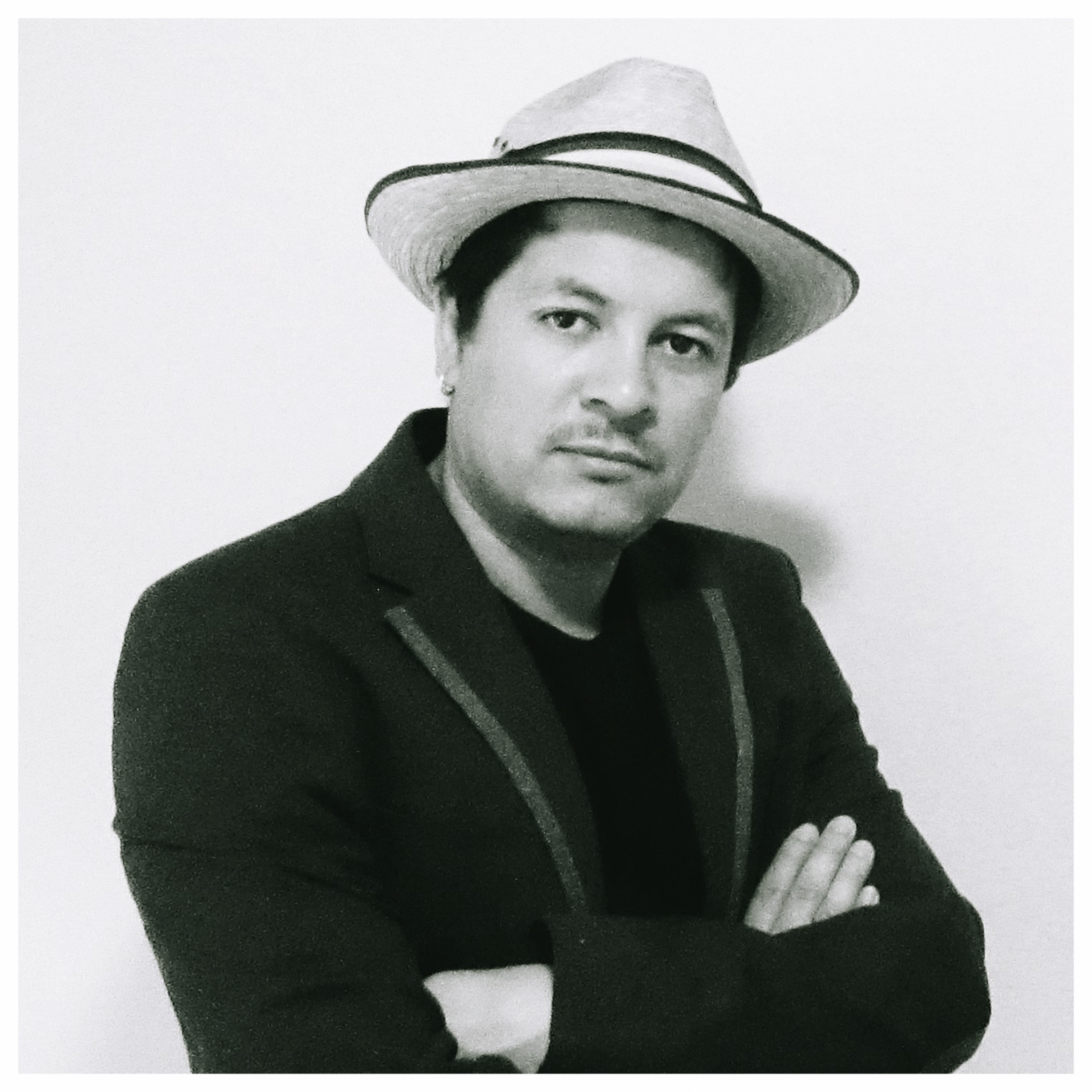 Self-taught artist Mauricio Paz Viola (b 1985; Carmelo, Colonia, Uruguay) embarked on his artistic journey early in life. Dabbling in plastic art since 7, he has participated in various art competitions in his native Uruguay and abroad. At 14, Paz Viola began to participate in group shows and individual shows nationally and internationally in galleries and museums .
Although a novice photography, Karen J. Weyant has published poems and prose pieces in many literary journals including The Briar Cliff Review, Cave Wall, Chautauqua, Cold Mountain Review, Copper Nickel, Poetry East, Punctuate, Rattle, Spillway, Storm Cellar, Waccamaw, and Whiskey Island. She is the author of two poetry chapbooks, Stealing Dust (Finishing Line Press, 2009) and Wearing Heels in the Rust Belt (Winner of Main Street Rag's 2011 Chapbook Contest). She teaches at Jamestown Community College in Jamestown, New York. When she is not teaching, she explores the rural Rust Belt of northern Pennsylvania and western New York.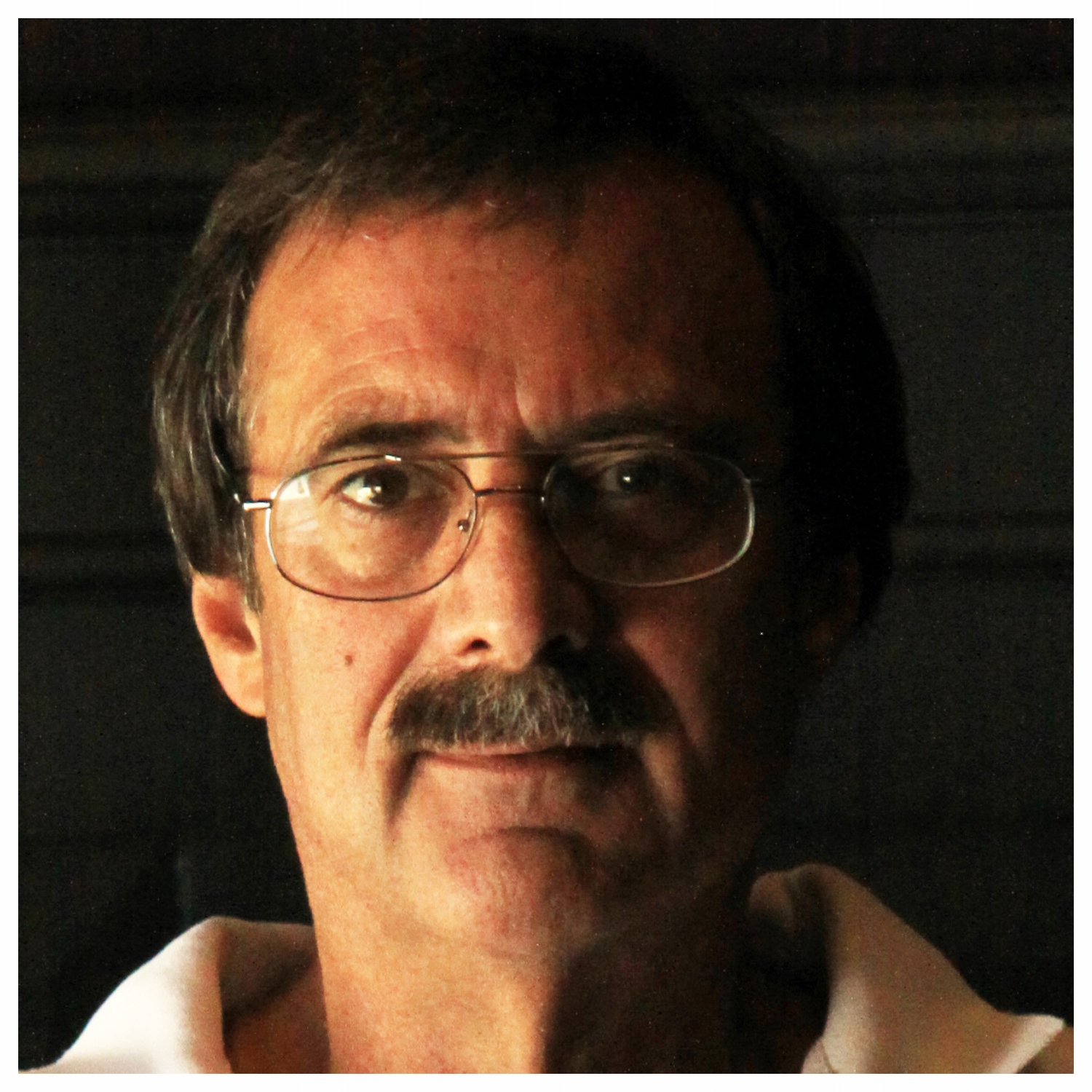 Christopher Woods is a writer, teacher and photographer who lives in Houston and Chappell Hill, Texas. He has published a novel, THE DREAM PATCH, a prose collection, UNDER A RIVERBED SKY, and a book of stage monologues for actors, HEART SPEAK. His writig has appeared in THE SOUTHERN REVIEW, NEW ENGLAND REVIEW, NEW ORLEANS REVIEW, COLUMBIA and GLIMMER TRAIN, among others. His photographs can be seen in his gallery -http://christopherwoods.zenfolio.com/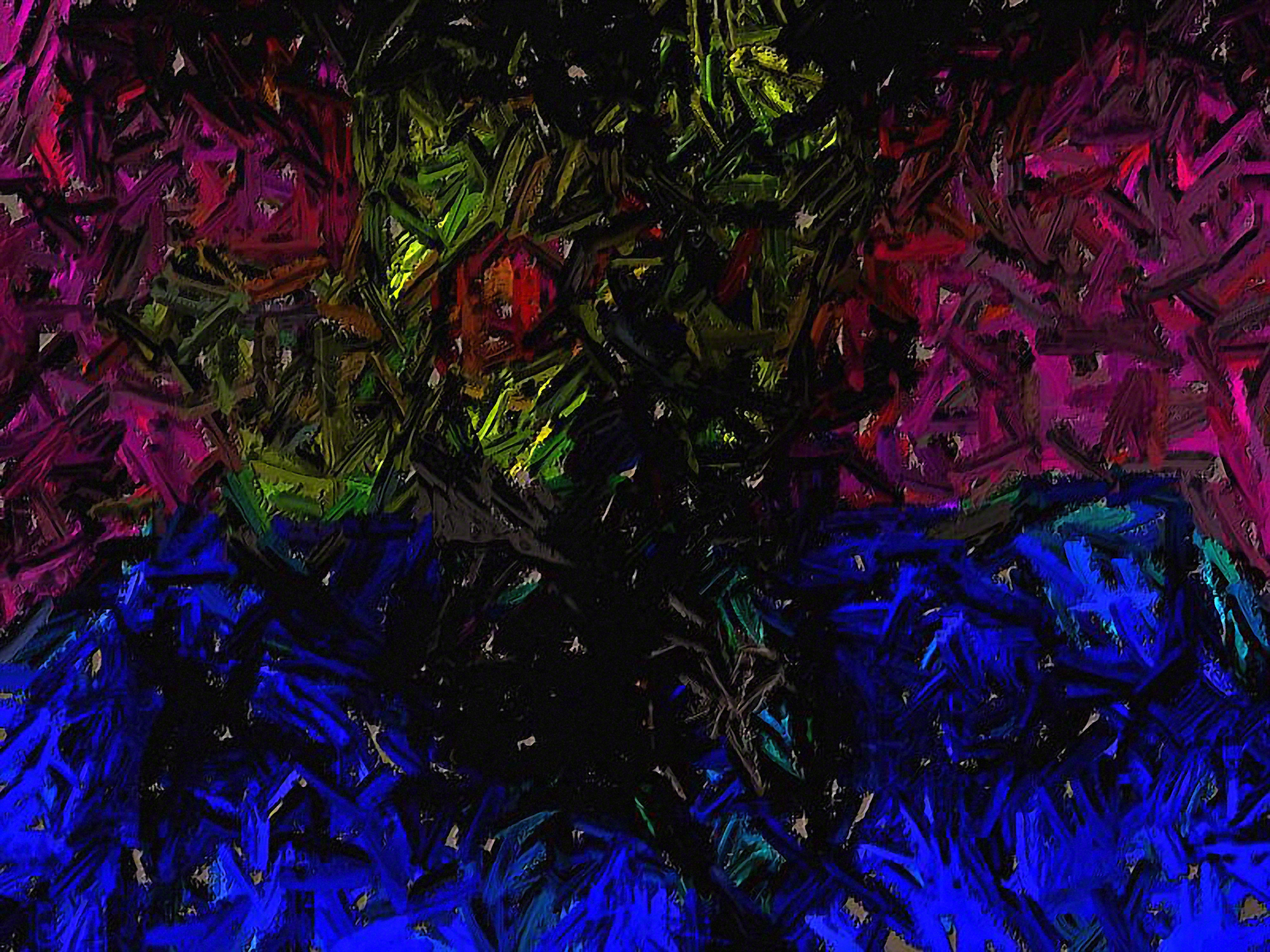 Terry Wright is an artist and writer who lives in Little Rock. His art has been featured widely in print and digital venues, including "Chaleur Magazine," "Glassworks," "Queen Mob's Tea House," "Riddled with Arrows," "Sliver of Stone," "The Jet Fuel Review," "Third Wednesday," and "USA Today." Exhibitions include the 57th Annual Delta Exhibition. More work on view at cruelanimal.com.