We all collect, create, and carry around a myriad of lenses that help us understand the human experience. Some of us have envious collections of lenses—some real, some borrowed, some imagined, some given to us, some delightfully worn by years of experiences, some singular, some fish-eyed, some in sharp contrast and focus—and others enjoy a lighter, minimalist collection. In this section I hope you will find images that challenge you to examine your lenses, clean them off, be fully cognizant of their existence, try on others and come to a richer understanding of yourself and your world. I hope you fully immerse yourself in the waves of emotions they evoke, especially those you have not let yourself feel for some time. This is not a one-time experience. I hope you come back and visit them after time has afforded you different views through other lenses.
Anna B. Jordan
Visual Arts Editor
Antigua Cathedral Arch
The cathedral in Antigua, Guatemala is quite photogenic. There is a sense of mystery in this structure and the scars from natural weathering.
Kevin Zepper is a Professor at Minnesota State University Moorhead. He has published four chapbooks of poetry, Sugartown, (Finishing Line Press), I Bring You Dead Things (Blue Light Press), (Suffering From) An Apartment Complex (Plan B Press) and The Fifth Ramone (Dacotah Territory Press). His recent work has appeared in The Prose Poem Project, Slow Train Journal, Talking Stick, and Lake Region Review. He is one half of the performance duo Lines&Notes, a collaboration of music and poetry. Zepper's photos have appeared in print or online in the following publications: Red Weather, Inscape, Minnesota Portage, Her's Anthology (Beatlick Press), Drowning Gull (Sea Salt Series) and Barking Sycamore.
Bad Hair Day
National award-winning author Paula Bosco Damon is a prolific writer of flash non-fiction, garnering numerous top honors, including First Place in national and state writing competitions.
She is the author of two books: "Look. Don't Look." – a compilation of her flash non-fiction, mostly from her childhood; and "Passing Notes," her first collection of poetry. A number of her poems have been published by the South Dakota State Poetry Society, Brookings; Scurfpea Publishing, Sioux Falls, S.D. and Fine Lines Literary Journal, Omaha, Neb.
The author's works are informed by the rich geo, social and ethnic diversity of her upbringing in Central Pennsylvania and New York State's Southern Tier.
After a long fulfilling career in journalism and marketing communications, Bosco Damon retired in 2014. Today, she is a marketing communications consultant, syndicated weekly newspaper columnist and community volunteer.
Now longtime residents of South Dakota, she and her husband, artist Brian Joel Damon, have three grown children, five grandchildren and three Dachshund fur children.
Bosco Damon holds a bachelor's degree in mass communication from the School of Contemporary Media and Journalism and a master's degree in English, both from the University of South Dakota, Vermillion.
A nature lover, the writer considers photography a passionate form of expression and a practical method of documentation. This duality keeps her at the ready with camera loaded.
Visit her literary archive at http://www.my-story-your-story.blogspot.com/. Contact: boscodamon.paula@gmail.com
Bronze Faces
In all of my work I try to express small gestures and quiet emotions, for it is in those private moments of introspection that we are the most connected to ourselves and akin to others.
I have an ongoing fascination with fragmenting faces: paring them down. I choose to omit the eyes, those "windows to the soul". Without eyes the face is less personal, more universal. We all seem to have an attraction to partial faces: eyes hidden behind sunglasses or shadowed under a hat. There is intrigue in a face with no eyes. Information is withheld, and there is an engaging mystery in that.
Born and reared in Albuquerque, Susan Stamm Evans is a third generation New Mexican. She was born in 1952. It was while doing her undergraduate studies at the University of New Mexico that she fell in love with sculpting in clay. After she received her BA in '75, she moved to Milwaukee, Wisconsin for her gradu- ate work, receiving her MA in ceramic sculpture in '78. Her first solo exhibition was immediately after graduate school. At the time, she became well known for her small, 7" to 10", delicate porcelains of women in unassuming, yet emotionally charged, poses. The work then, as now, was quiet and introspective.
Ms. Stamm Evans' website is: http://susanstammevans.com. Her twitter handle is: @SusanStammEvans. You can see her work on Pinterest at:https://www.pinterest.com/artworkintl/susan-stamm-evans/
Domestic Disturbance
Louis Staeble, fine arts photographer and poet, lives in Bowling Green, Ohio. His photographs have appeared in "Agave", "Blinders Journal", "Blue Hour", "Conclave Journal", "Elsewhere Magazine", "GFT Magazine", "Fifth Wednesday Journal", "Four Ties Literary Review", "Inklette Magazine", "Light: A Journal of Photography", "Paper Tape Magazine", "Qwerty", "Revolution John", "Rose Red Review", "Sonder Review", "Timber Journal", "Tishman Review". "Windmill" and "Your Impossible Voice". His work was shown in The Black Swamp Arts Festival 2016 as part of the Wood County Invitational.
Jeykll #4
Jim Zola has worked in a warehouse, as a security guard, in a bookstore, as a teacher for Deaf children, as a toy designer for Fisher Price, and currently as a children's librarian. Published in many journals through the years, his publications include a chapbook -- The One Hundred Bones of Weather (Blue Pitcher Press) -- and a full length poetry collection -- What Glorious Possibilities (Aldrich Press). He currently lives in Greensboro, NC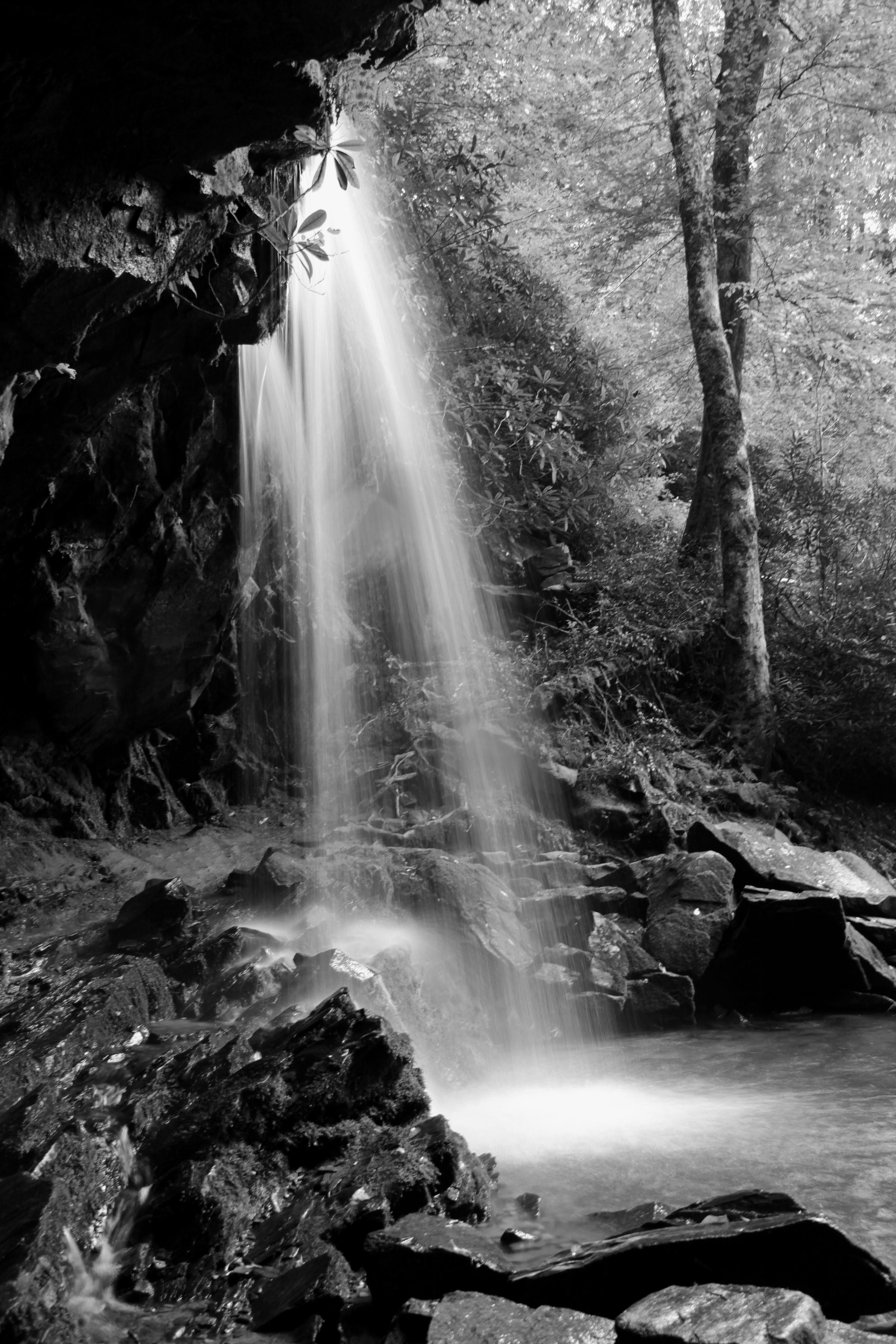 Like Rain
America is a land of wonders. One needs not look too far to find an awesome site. Some, as this one, are hidden deep into the woods, waiting to be seen, as if accomplices to the saunterer. The aim of such a photograph is to create a sense of intimacy between the viewer (who has not yet been fortunate to visit) and the place itself. That is the purpose of art, to some extent, to give insight into the world to others, so they may gain a better knowledge and love for it, through its intense poetry.
Fabrice Poussin teaches French and English at Shorter University. Author of novels and poetry, his work has appeared in Kestrel, Symposium, The Chimes, and dozens of other magazines. His photography has been published in The Front Porch Review, the San Pedro River Review and more than 250 other publications.
More Naked Than the Wind
I make collages out of all kinds of materials. Most are made out of paper engravings. Many collages are digitally generated or enhanced. To begin a piece, I select some sources—either color or black and white. If I'm using magazines or prints or old books, I cut out some images or parts of images that interest me. Then I start working on a background or some other sort of chance construction. Much is left to fleeting insights. These are tiny miracles of inspiration. Depending on whether I'm using scissors and glue or digital images, each collage could take several hours. Sometimes it takes several days or even weeks to know if a collage is finished. Much depends on the kind of collage and the size.
Bill Wolak has just published his fifteenth book of poetry entitled The Nakedness Defense with Ekstasis Press. His collages have appeared recently in Naked in New Hope 2016 and The 2017 Seattle Erotic Art Festival. Mr. Wolak teaches Creative Writing at William Paterson University in New Jersey.
Motorcycle Pipes
Forensic foraging emphasizes the trite, trivial, & mundane. The genre downplays extensive computer intervention. Basic photography skills such as composition and framing are important. The technique also flourishes because of high color saturation & contrast. Everything we encounter is shot and then selectively presented. You have to get out and shoot a lot to succeed with this approach.
The genre flowed from the early work of Stephen Shore, especially his Amarillo postcards. The DNA of Robert Frank & Walker Evans is also evident. You might say that we can turn shit into sugar, so to speak. Carefully notice the composition, golden light, color, texture, and never overlook the funk.
William C. Crawford is a writer & photographer based in Winston-Salem, NC. He was a combat photojournalist in Vietnam. He has published extensively in various formats including fiction, creative nonfiction, memoirs, book reviews, and essays. His new book is highlighted elsewhere on this site. He had a parallel career as a social worker and community organizer. There, he wrote biting editorials on behalf of the powerless such as abused children, the frail elderly, and victims of enforced state sterilizations. He is known as Crawdaddy to his Yellow Lab, Scout.
Raccoon
A single mother of one son, Betty Burton was born and raised on Guinea Mountain, the middle child of five. She is a single mother of one son. She spent an imaginative life there. Learning to read and write fed her imagination. It offered her a new outlet. She has been writing ever since. Writing was difficult with a full time job and a rambunctious child. However, recently she suffered a stroke and her life has turned completely around. All except my writing. The words seem to flow from her typewriter. She writes mostly poems these days and I love photographing nature. Her son is a hunter and she plans to turn his adventures into a book. I have been published in Front Porch News, a local paper. She also received an American flag that has flown over the state Capitol for my essay on "What the American Flag Means to Me" from WVVA television station. She has a Facebook page, "Betty Burton's for-get-me- nots."
Stepping into the Fog
Christopher Woods is a writer, teacher and photographer who lives in Houston and Chappell Hill, Texas. He has published a novel, THE DREAM PATCH, a prose collection, UNDER A RIVERBED SKY, and a book of stage monologues for actors, HEART SPEAK. His work has appeared in THE SOUTHERN REVIEW, NEW ENGLAND REVIEW, NEW ORLEANS REVIEW, COLUMBIA and GLIMMER TRAIN, among others. His photographs can be seen in his gallery -http://christopherwoods.zenfolio.com/
The Visit
It was not until recently that I began to view photography as poetry without words. Instead of rhyme and meter and metaphor, photography is light and angle and space. But like a poem, a photo also tells a story. "Dalaw" - which is Tagalog for "visit" - was a story that was born on my way to see my grandfather's grave in the Philippines.
Verna Zafra-Kasala is proud to have roots in the Philippines and branches in the Pacific island of Guam. She considers herself a poet by trade but is discovering the connections between art through a pen and art through a lens. "Dalaw" is Verna's first published photograph.
Waiting
Waiting is a wire sculpture that focuses on body forms. The malleability of the material relates to the ways that bodies can be moved and formed.
Sara Caporaletti is a visual artist born and raised in a small suburb of Maryland. Caporaletti received her BA in studio art from McDaniel College in Westminster, MD and her MFA in interdisciplinary fine art from American University in Washington DC. Her work explores various autobiographical elements related to religious practices and beliefs through a variety of media. Caporaletti has participated in several artist residency programs and has also exhibited her work locally at various art centers.
Weathered Reports: Trump Surrogate Quotes From the Underground
Weathered Reports: Trump Surrogate Quotes From the Underground is my collaboration with fine arts photographer Amy Bassin. I matched quotes from many of history's most infamous tyrants to Amy's funereal sculptural portraits to produce spins by DJ Trump surrogates from Genghis Khan to the Koch Brothers. Each quote (report) echoes a distinct Trumpian thought, issued forth from the weathered patinas of plein air cemetery sculptures. We consider the Trump administration to be a graveyard where each day we are forced to attend daily burials of American moral conscience and civil liberties.
New York fine arts photographer Amy Bassin and writer Mark Blickley work together on art collaborations and videos. Their text based art collaboration, Dream Streams, was featured as an art installation at the 5th Annual NYC Poetry Festival and excerpts were published in numerous anthologies and journals, including Columbia Journal of Literature and Art. Their video, Speaking In Bootongue, was selected for the London Experimental Film Festival. Bassin is co-founder of the international artists cooperative, Urban Dialogues. Blickley is the author of Sacred Misfits (Red Hen Press) and proud member of the Dramatists Guild and PEN American Center.
Constructed Echidna
'Constructed Echidna' is an artwork blurring sculpture, photography and natural forms; taken near Smith's Lake Research Station, Bungwahl, NSW, Australia.
Olivia Inwood is an Australian-Lithuanian, originally from a farm near Forbes, NSW, Australia. She is currently studying a dual degree in English Literature, Media Studies and Visual Arts at the University of New South Wales, Sydney. Her art and writing has previously been published in online and print journals in the US, UK and Australia, and can be viewed at www.oliviainwood.com